Learn to Decorate Dimensional Cookies With Stunning Piping and Painting Techniques
in as Little as 20 hours!!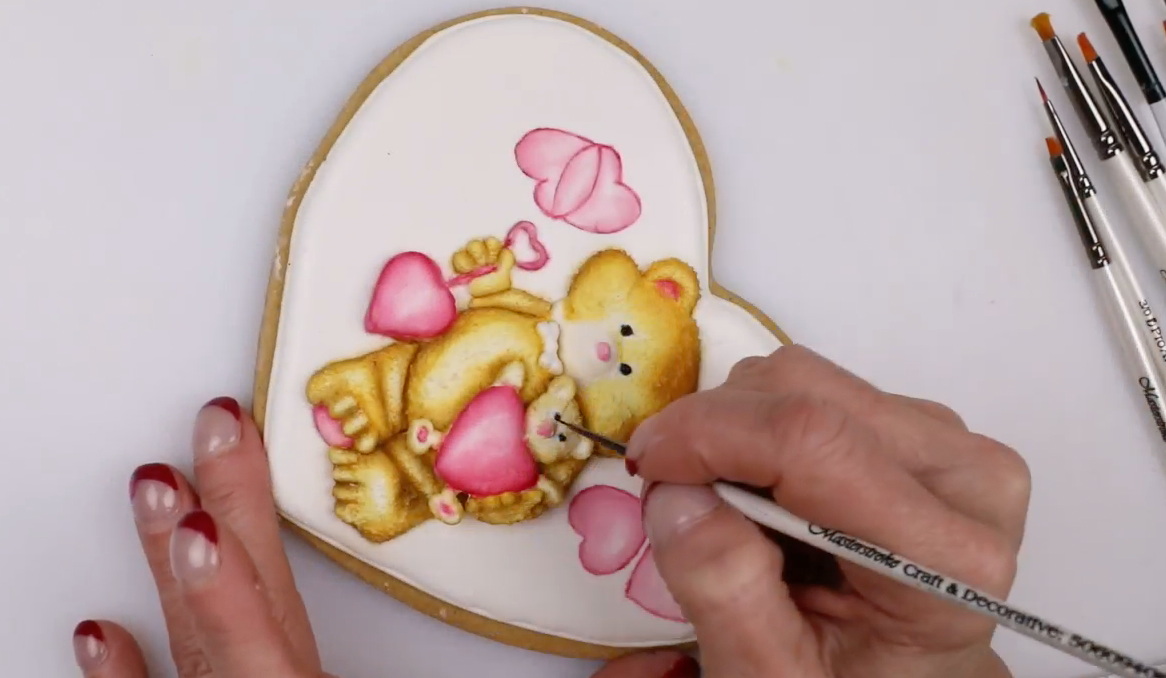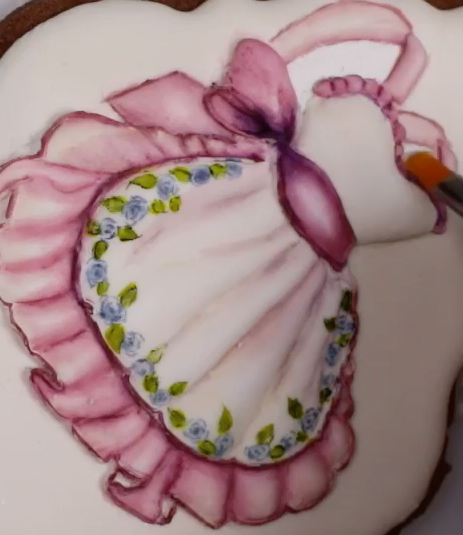 Have you felt drawn towards cookie or cake decorating
but never really honed the skill because "something" keeps holding you back?
Ever been curious about how good you could get
if you had the right instruction and really gave yourself the chance?
Well, glad we found each other!
Hi, I am Bobbie Noto, I'm totally self taught professional, and I'm passionate about helping others to create artistic cookies. In 2007 I ventured into the world of pressuring piping and hand painting on royal icing. What is pressure piping, you ask? It is a traditional royal icing technique where you can create dimensional images by increasing and decreasing amount of pressure you place on the piping bag to create volume, dimension, movement, and realism.
October 2018, I began receiving request to teach my royal icing dimensional method, at the same time I realized that many of you do not have the time or money to attend a 5 to 7 day course out of state and/or country. That is when I decided to offer online workshops where you can participate from the comfort of your home and learn at your own pace. As well having the courses are available to you 24/7, therefore if you forgot some of many methods, you may go back to any of the lessons at your convenience to refresh your knowledge.
I have been featured in several magazines including Cake Central, Ices, and Food Haven Cake Decorations to name a few.
A complete library of step-by step high-definition video tutorials with close-up footage and detailed, guided instruction. Movies are added every month to learn Bobbie's signature method for creating cookies with volume and movement. To see mini videos of Bobbie's royal icing art visit YouTube channel that will help you get up to speed on creating your own works of culinary art.
Currently the Library includes courses on:
1. Beginner/Intermediate/AdvancedDimensional Volume Piping
2. Beginner/Intermediate/Advanced Painting
3. Beginner/Intermediate/Advanced Shading
4. Working with edible lace, wafer paper, and sugar paper
With each movie you will get design/cookie cutter templates, roll out cookie dough recipes, list of ingredients, and list of tools. All the things necessary to make your learning experience memorable.
Recipes include:
– Royal icing
– Gingerbread Cookie Dough
– Vanilla Sugar Cookie Dough
– Cinnamon and Spice Dough
– Chocolate Saffron Dough
– Chocolate Spice Dough
– Brown Sugar-Orange Dough
– Cracked Glazed
– Edible Lace
Access to our Essential Oil Recipes
– Our articles help you put essential oils to work to improve your self care whether its mental health, concentration, stress, sleeping needs, lift your spirits, or life/household remedies. 
– Our list of which essential oils can help alleviate wellness concern.
– Library of Essential Oil Recipes that can be accessed online for use anytime you need! 
The monthly plan does not include the templates or recipes, we reserve these digital downloads for our semi-annual and annual subscription clients.
Subscriptions will auto renew based on the plan that was chosen. The system will renew your subscription on the anniversary of your plan.
Frequently Asked Questions
How long do I get access to the video tutorials for? Can I keep them?
The videos are hosted on the website and can only be streamed (watched when you are connected to the Internet), not downloaded to your own computer. So to access the video tutorials you need to be a member of the School website, with an active subscription.
Can I download the videos to my own computer?
No, the videos are streamed, but so long as you have a high-speed internet connection and are a member of the School, you can watch them as many times as you like.
Are the videos subtitled?
No, not at this time.
What if I can't keep up with the classes
There really is no way of getting 'behind' in The Workshops. Although we release new tutorials regularly, all the previous tutorials remain available, so you are not rushed to complete them, and can do so at your own pace.
If you find yourself struggling to get down to a painting session, contact us.
I've not joined an online course before and feel apprehensive, will it be for me?
The workshops are PRIVATE, and therefore everyone who is there is there to learn and to encourage others. There is guidance on navigating and using the site but it is pretty intuitive.
How are the subscription payments made?
We use trusted online payment processor Stripe to process the subscription payments.
Types of payment methods accepted
Stripe will accept payments by all major credit cards, including Visa, Master Card, American Express, Discover.
Security
Using your credit card through via our website and Stripe is totally safe. Our website is SSL certified and we do NOT store your card details, Stripe does. They are PCI compliant to the most stringent standards.
Getting Help
If you ever have a problem with the subscription process, you can get help by contacting us via email at shop@5thavenuecookieartacademy.com.
What are the Terms of Purchase?
5th Avenue Cake Designs
If you have any questions, we would love to help.
Contact Information
Thanks for considering our online workshops.  We are committed to helping you grow your skills to produce wonderful cookies and cakes.  How can we help?
eMail: shop@5thavenuecookieartacademy.com
Hours:
Mon-Fri, 9:00AM-6:00PM MST