Product Description
Bobbie teaches you how to create this beautiful Degamoara Orchid out of flower paste.  Two HD videos will walk you through all the steps necessary to create this beautiful flower spray.
Video 1 – Learn how to create the leaves and petals
Video 2 –  Learn how to create the buds, dusting/painting the petals, and  construction of the orchid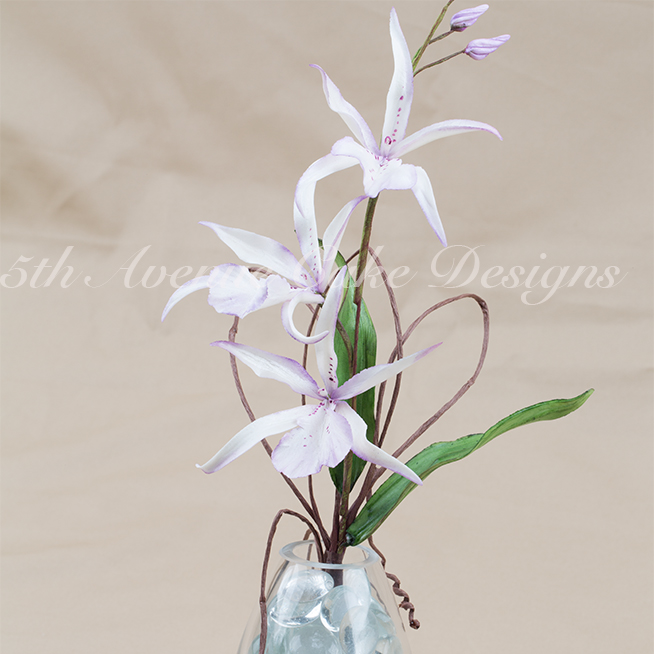 Video recordings are in HD format, please allow time to download.