Product Description
Joseph Lambeth developed lavish technique for piping royal icing and cake decorating. In 1934 he wrote Lambeth Method of Cake Decorating to share with other pastry chefs.  Bobbie takes you step by step on a 2 hour and 30 minute journey to create a royal icing piped cake using some of the Lambeth cake decorating method.
You get two videos each over an hour long:
Video 1 focuses on the top tier of the your next cake with 3d puff balls, string piping, and 5 layers of over piping.
Video 2 focuses on the bottom tier piping wonderful borders, elegant 3d decorations, and awesome string piping.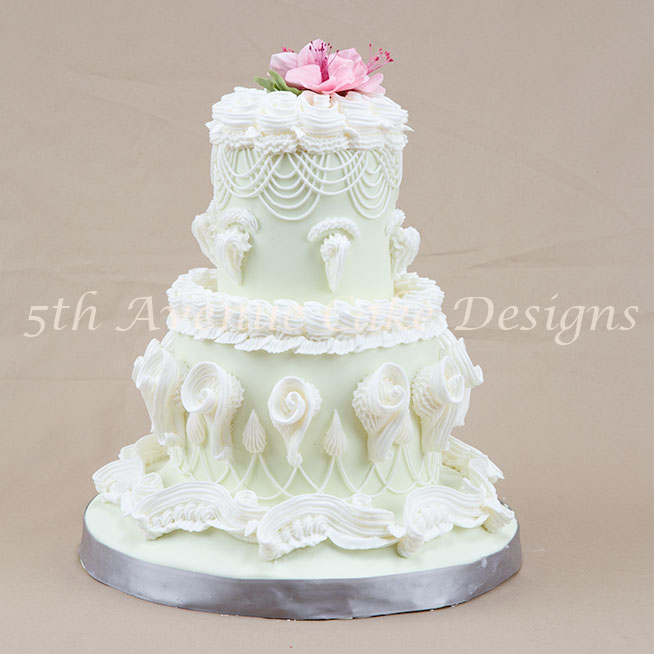 Video recordings are in HD format, please allow time to download.